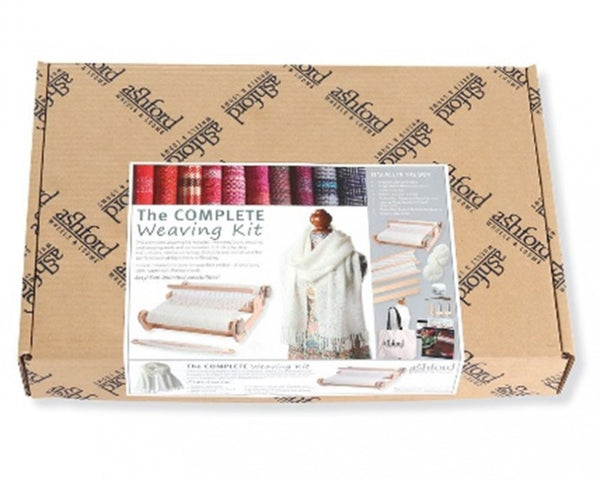 Ashford Complete Weaving Kit
Regular price
$283.00
Sale price
$255.00
---
Take the hassle out of gift giving for all your crafty friends and family.
Ideal for those who have an interest in trying out, taking up or just dabbling in weaving.
It's the perfect gift - affordable, easy, fun and really is the gift that keeps on giving!
The Complete Weaving Kit includes:
40cm (16") SampleIt Loom
Canvas carry bag to fit the 40cm (16") loom and accessories
One 30/10cm (7.5dpi) reed
One 20/10cm (5dpi) reed for yarn included in the kit
2 Shuttles
Warping Peg and Clamps
Finishing Wax Polish
Learn to Weave on the SampleIt Loom booklet
The Ashford Book of Rigid Heddle Weaving - full of ideas and techniques!
Also included is yarn and full instructions for your first project:
A 100gm skein of Ashford Merino Bouclé Looped yarn - this yarn is beautiful! Light, super soft and is super quick to weave. 85% fine 22 mic Merino 15% Nylon binder, this will dye beautifully with Ashford Wool Dyes.
Full instructions to weave a sophisticated, luxurious, lightweight but super cosy scarf or shawl.