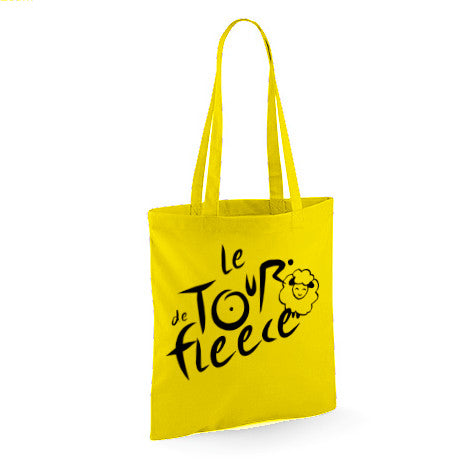 Tour De Fleece Tote - Project Bag
Celebrate your stash in style for the Tour De Fleece!
Hand screen printed by my brother with the words "Tour De Fleece" in a mock Tour De France style with a cute sheep, in classic tour "jaune" yellow. 
This hand screen printed tote bag is a great size to hold your all your spinning stash. This is a typical "shopper" style tote bag, and is the same size as the other project bags that I sell. 
You can easily fit a couple of batts, and spindles in this one bag. You can eleven transport spare bobbins and a niddy noddy if you were going to guild or a spinners meet up. 
The picture is a mock up of the design. :-)